Sometimes, I am labelling myself as a "queen of side projects". Basically that means, that I am curious and my main research projects are sometimes not well suited to answer other questions I might have. A lot of the times, I can answer these questions by reading. This is always fun, and always worthwhile.Other times, the answers to my questions just have not been found, yet. Cue another side project. At other times, you're discussing ideas with friends and colleagues, and someone says "we should do something in this area!" – be aware, I'll take this seriously, and write follow-up emails to plan for this "something". Whoops, yet another side project. Some people wonder how it happens that they once again bought books without really meaning to (or, is this also just me?), I accumulate side projects. One consequence of this is a somewhat lack of master narrative in my publications, unless you count individual curiosity as such. I am happy with this consequence. What I am less happy with is the need for more intense projectmanagement because of all these side projects. In addition, my main projects (three at the moment) also have several elements and steps which need to be planned. In the end, projectmanagement has actually become one side project of its own. It is always a work in progress, but I'd like to share some of my approaches and ideas to it to encourage you to reflect on your own handling of projects and side projects. And get back to me about it! I am always interested in the process of other people.

The basic idea is that I separate main projects and side projects in my mind. Mostly, on grounds of volume and time involvement. At the moment, I have three main projects: Deposing Monarchs (finishing the re-writing and turning the research into an academic book), Fiscal-Military System (researching the Baltic in the European fiscal-military system incl. getting really into databases like the amazing Sound Toll Registers Online, organising workshops, and writing articles), and Counsellors (reduced right now, so mostly reading). These are the projects, I spend most of my time on. All of them have several elements to it, e.g. for Deposing Monarchs I need to produce first drafts of the chapters and then transform these first drafts into proper academic writing incl. my beloved footnotes (just not too much since it's an English monograph). For me, that are two different mindsets which need different approaches. First Draft writing is best done in the morning, in a coffee shop or the common room at my office with a nice cup of tea or a chai latte. 30 to 60 minutes is usually enough, and produces something between 500 to 1,000 words (remember, the research is all done and actually published in German. I only have to think about how to write it for an English audience). Revising these first drafts into academic texts is a bit different. I can add in most of the missing information like references and source quotations from my German book, but I also need to look up some references, esp. if I used a German translation of an English book. I try to use English literature as often as possible to give readers the option to follow-up on my reasoning even without them having the same language skills. Thus, this work is best done in a library setting. Good thing, I have a pretty great one right down the street (ok, 20 minute bike-ride down the street).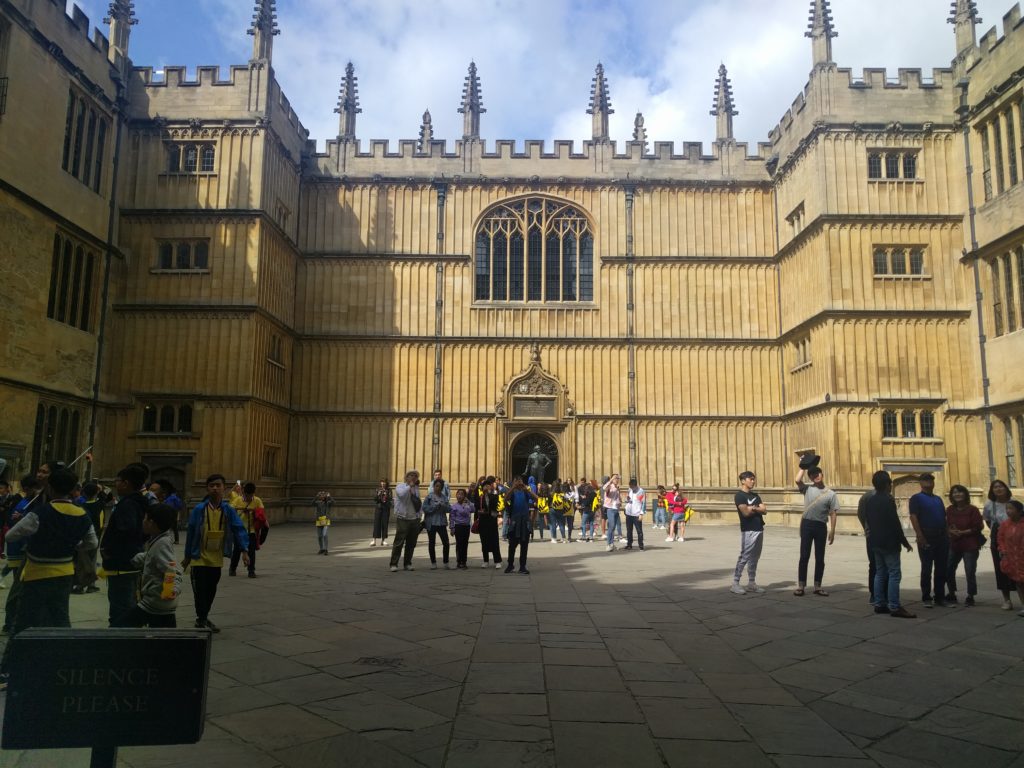 The same is mostly true for my other projects – first drafts in coffee shops or library setting vs. reading and producing finished academic texts in libraries. Moreover, some research which is not "just" reading needs a bit more – more precisely, a monitor more. Reading and transkribing archival sources is such a case, putting information from sources into databases another. I do have an external monitor at the office, so this is used a lot for this kind of work. And for all the administrative stuff which inevitable will come up. Also, there is the microwave and the water kettle in the office to consider…

What this all means for my projectmanagement is that I work with several layers of it. I need an overview of all on-going projects (and I also have a list of interesting things I want to take a closer look at, sometime later). I need to decide when to work on which project, and this depends on space and time. If I am at home because I need to do my laundry, it is very unlikely that I will be writing. If I try to write at home, I end up cleaning the whole flat – also nice, but not what I should be doing to bring my projects forward. So, at home, it's time for project planning or reading. But it's also about timing and space: my best writing and thinking time is either for short periods of time in the morning (up to 1 hour, after some time I get anxious about all the other things I still need to do today), and then in the afternoon after about 3/4 pm. At this time, being in the office doing administrative work or data entry is a waste of creative energy. Sitting already in the library or in a coffeeshop with my laptop open on one of my writings projects, however, is the best thing that can happen. I will really get into writing, and more often than not reach the mysterious "flow" state, producing something valuable.

So, layers! Layers to my project planning include time spent on projects, timing according to my own energy and focus, spaces and their different conditions, and finally different activities like first draft writing, reading, serious academic writing, project planning, or transkribing etc.

Ok, I have to finish, I am getting anxious about whatelse I have to do today, and the library is waiting for me! Time to finish this post and let someone else get my spot in this nice Summertown Café.